As the years pass by, Providence is spreading out to the whole world and sanctuaries are being built in each city. Especially in this year of independence, the Holy Son's House of Love was built, which marks the beginning of the resurrection of such sanctuaries.
However, since Australia is in its pioneering stage, the missionary has been renting a house in which to live and pioneer church. The church is hoping that it can get out of a being home church and rent a commercial building, but, currently, as a pioneer church lacking in finances, in reality it is hard to rent a commercial building.
During this transition period, one member prayed deeply that they would be able to have service majestically and with authority in this crucial time period.
The member said, "A very inspiring projector show that created an atmosphere even in a small space, from an event company that I had seen before, came into my mind."
I thought of using a short throw projector that is able to fill the whole space of a wall even in a small space and make a theater-style sanctuary in the living room, and I tried this method in a space with a wide living room and wall."

As a result, during praise, while watching videos and when reading proverbs, we could create a virtual atmosphere through various background images. Furthermore, we were able to feel more focused and more passionate due to its scale, even though the church is small.
The Australian church is determined to make a history of spirit and body resurrection by having the mentality of Pastor Jung Myeong-seok, who gave glory to the Holy Trinity and served Them while overcoming poor conditions.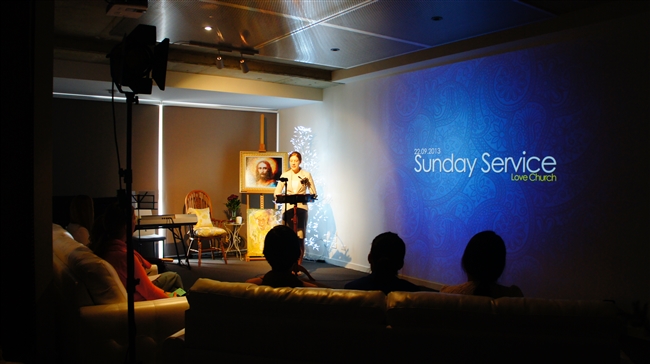 ▲ Predawn service



▲ Predawn service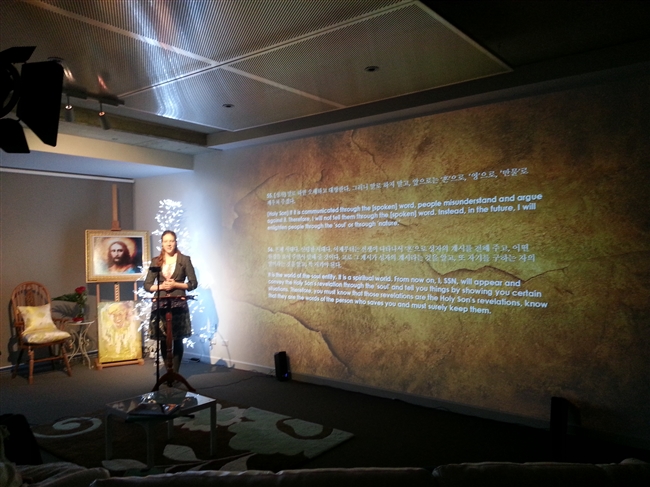 ▲ An ultramodern service in a theater-style
- By Shine Ok