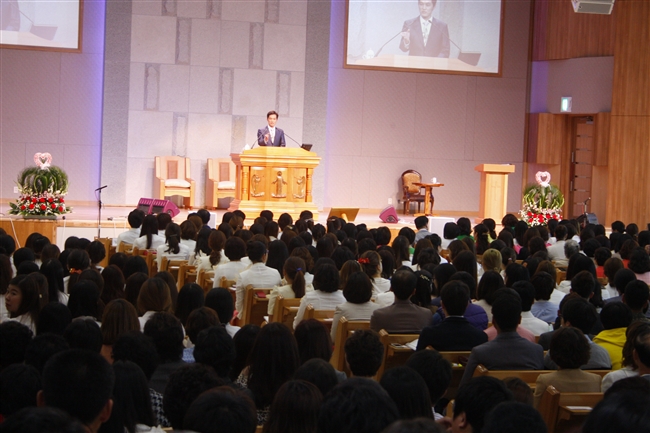 On October 20th, when the season seemed to get deeper into autumn, there was a united service with Seoul Kangbuk region, Jeonnam western region, and members of foreign nations at the House of the Holy Son's Love at Wolmyeongdong Natural Temple.

The members left from Seoul and Jeonnam region in the early morning for the service and filled the whole Holy Son's House of Love. They concentrated their minds to realize the word and the Holy Trinity delivered the message of, "It Is a Blessing of Thoughts."


Through the word, the members realized deeply that the Holy Trinity gave blessings through thoughts. After the service, they had a time to pray to realize more about the Holy Trinity's deep will that was engraved in Wolmyeongdong Natural Temple, and fully enjoyed the festival of Word while listening and thinking about the Lord's love and stories that were printed everywhere.

The members' level of thoughts were raised because the level of the Word had become deeper, and while they were focusing on the word of proverbs that were placed everywhere in the natural temple, Wolmyeong Lake was shining brightly as if it contained the dazzling blue sky, and the Natural Temple lawn looked like a painting of an image of heaven with pure and innocent children running around.